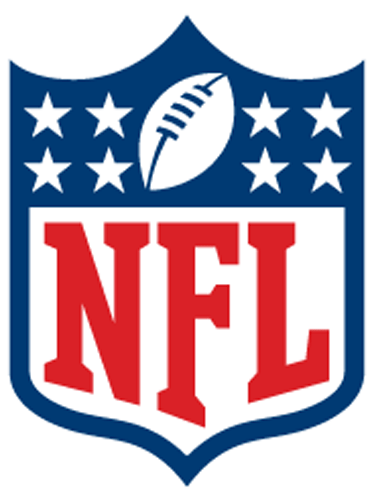 It's a tradition like no other, mostly because no other tradition is ignored quite like this one.
Every year I make NFL Predictions on my blog.
In some cases I actually nail it.
Three years ago I predicted the Packers would win it all. And they did.
Last year I predicted all four teams in the Championship games and had the Ravens winning it all. It happened!
This year? No chance of me getting this right.
So here we go…
NFC PLAYOFF SEEDS
1. Seahawks (11-5) – Seven wins at home or your money back + deep roster + great leadership and culture. Sky's the limit.
2. Packers (11-5) – You can over think this one, or you can trust that Rodgers will be Rodgers and Lacy will be an upgrade to an already great offense.
3. Redskins (10-6) – Few are predicting a repeat performance from Griffin and Co., but I'm (foolishly) betting on his health and talent in an otherwise mediocre division.
4. Saints (10-6) – Their defense might derail their season, but can they be worse than last year? I think Sean Payton plus a Falcons regression gives them the division.
5. Buccaneers (9-7) – Total long shot, but the best run defense in 2012 added Revis and Goldson in the secondary. Betting on Freeman surprising people and everything clicking.
6. Niners (9-7) – Guessing that this 10/11-win team gets a couple bad breaks and barely sneaks into the playoffs without Michael Crabtree.
JUST MISSED: I think the Cowboys can get to 9-7, so they could sneak in as well…ditto for the Falcons, who had everything go their way last year and are returning the league's oldest team…two of these three teams (Bears, Lions, Giants) will finish 8-8, the other 7-9…and at 5-11 the Cardinals will be the dregs of the conference.
AFC PLAYOFF SEEDS
1. Broncos (12-4) – Peyton Manning, one of the easiest schedules in the league, and a rested Von Miller for the second half of the season.
2. Texans (11-5) – An even easier schedule than the Broncos, but will they fizzle in the playoffs again?
3. Bengals (10-6) – Let the Steelers and Ravens grab the headlines in the NFC North, the Bengals will finally step up and win this division.
4. Patriots (10-6) – Some tough road games might keep them from a first-round bye, but the division will be theirs by Week 15.
5. Chiefs (9-7) – Loads of folks on this bandwagon, but you can't deny the talent on this roster. Going 4-0 against OAK/SD will sneak them in as a wild card.
6. Colts (9-7) – Andrew Luck's moxie is good for a few wins, and the easiest schedule in the league takes care of the rest.
JUST MISSED: The winner of Week 1's Browns–Dolphins matchup will just miss the playoffs with an 8-8 record…same goes for the Thanksgiving Night matchup between the Ravens–Steelers…the Raiders will beat out the Jaguars for JaDaveon Clowney.
PLAYOFF RESULTS
Wild Card Weekend: REDSKINS 24, Niners 20…SAINTS 31, Bucs 20…BENGALS 28, Colts 16…PATRIOTS 35, Chiefs 17
Divisional Weekend: SEAHAWKS 30, Saints 27…Redskins 41, PACKERS 20…BRONCOS 45, Patriots 24…Bengals 31, TEXANS 27
Championship Weekend: SEAHAWKS 26, Redskins 24…BRONCOS 33, Bengals 24
Super Bowl: Seahawks 31, Broncos 27
So there you have it. Russell Wison and Pete Carroll win accomplish what they almost did last year denying Peyton Manning his second Super Bowl ring.
BONUS: Want a few over/under bets I like this year? Here are five I like:
1. Chiefs OVER 7.5 wins
2. Raiders UNDER 5 wins
3. Steelers UNDER 9.5 wins
4. Titans UNDER 6.5 wins
5. Redskins OVER 8.5 wins
DOUBLE BONUS: I grabbed a few long shot tickets while I was in Vegas a few weeks ago for Super Bowl Champs:
The Texans at 13:1, the Saints at 18:1, and the Buccaneers at 60:1. You never know!
YOUR TURN: Leave any and all predictions in the comments!