Hone your blogging voice, find your true audience, and develop the strong community of readers you've always hoped for.
More info →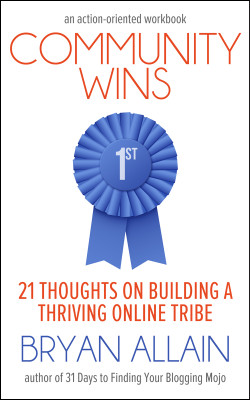 More than just a manifesto on the value of tribes, Community Wins is a powerful tool that will help you take your community to the next level. Hard work, talent, and great ideas all matter. But in the end, Community Wins.
More info →
The world needs the creative work that is inside you waiting to come out. It's time to put down the shovel and stop searching for some mythical creative treasure. It's time to create something amazing.
More info →