So you know how Derek Webb has been hiding pieces of his new music all over the country for fans to find? (just say 'yes' so we can move on)
Well, a few minutes ago on his Twitter, author Donald Miller made a similar announcement regarding his new book that releases in October, A Million Miles in a Thousand Years.
We are working on a plan to hide several "kinko's" print outs of a million miles in a thousand years, autographed, all over the country.

twitter followers will be notified as to where they are. more later.
Think Derek's latest adventure has influenced Don to have some fun as well? Well this picture, taken of the two of them celebrating Derek's 35th birthday this week, is all the proof I need.
What do you think? Not necessarily 'controversial' like Derek's deal…but pretty cool nonetheless. I'd love to get my hands on a kinko's copy of Million Miles. Especially if it was well before the release date.
Oh, and this seems like as good a time as any to remind you that I am still the world record holder for the "Person who is Photographed with Don and Derek Looking More Unamused than They've Ever Been"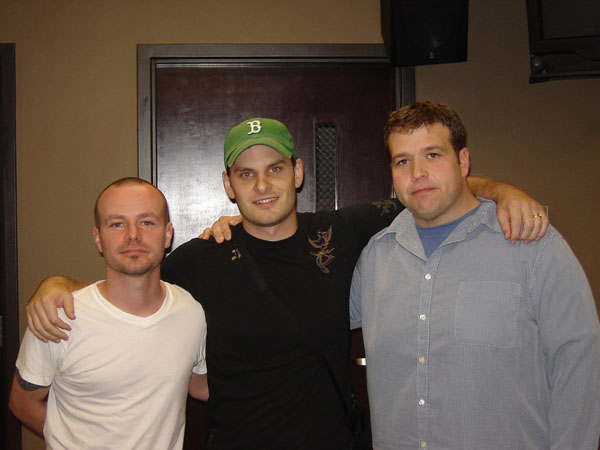 Like Dimaggio's 56, it's a record that might never be broken.