The Major League Baseball trading deadline is this Friday, which reminded me of a piece I wrote for Burnside 2 years ago. The premise of the piece was that the trade deadline shouldn't be confined to baseball, it should be applied to pop culture and other facets of life. The entire piece, which you can read here, had 21 trades in it. Here's the 9 that hold up the best 24 months later…
1. ABC's hit show 'Grey's Anatomy' trades away Dr. McDreamy to the New York Yankees for Alex Rodriguez. This trade was a no-brainer when you consider that A-Rod has referred to himself as 'McDreamy' in the mirror hundreds of times over the past few years [editor's note: I wrote this 2 years before the A-Rod kissing himself in the mirror pictures came out. Weird.]. Grey's Anatomy executive producer Allan Heinberg has already started writing an episode for Season 4 entitled "Indigo Kiss" which revolves solely around A-Rod's purple lips. Over in the Bronx, Patrick Dempsey goes 6 for 91 in the month of September, proving to be a much better hitter than A-Rod has ever been when the games really matter.
2. In a huge 3-way deal, Michigan gives away the Upper Peninsula to Wisconsin in exchange for 5 tons of cheddar cheese. The Wolverine State then trades away the cheese to Canada in exchange for Toronto and a few bags of those pink Canada mints. Remember Canada mints? I loved those things. Not too hard, not too soft, just the right amount of mint. Are they the official mint of Canada? Do they sell them at Edmonton Oilers home games? Does Canada get paid royalty fees for the use of their name? They should.
3. Wrigley Field trades away the ivy on its outfield walls to T.G.I. Friday's in exchange for a year's supply of spinach artichoke dip. The restaurant chain subsequently divides up the ivy into 500 pieces and plants a piece of it outside of each U.S. locations. The move backfires for the Cubs, however, when Carlos Zambrano becomes the first major league pitcher to weigh in at over 600 pounds.
4. Britney Spears' trades away her hair, fame, credibility, and Justin Timberlake for an ex-husband named K-Fed, a rehab stint, and a terrible album to be named later. Oh wait, this already happened.
5. The month of March trades away one of its 31 days to February in exchange for President's Day. Here's a copy of the press release: "In a move to become a bigger player in the Holiday game, March acquires President's Day in exchange for becoming a 30-day month. March's spokesman, Caesar Ides said of the trade, "We feel that we have quite a stable of holidays with St. Patrick's Day, the first day of spring, one out of every five Easters, and now President's Day. Clearly, this move makes us a major player in the Holiday Game." November and December could not be reached for comment.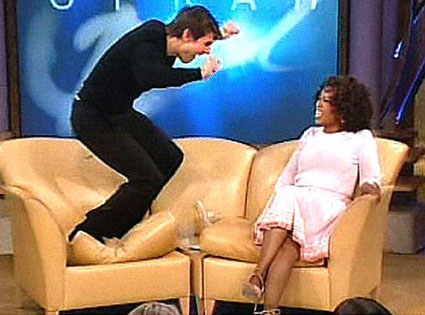 6. Katie Holmes trades away all of the future monies she will earn from the syndication rights to Dawson's Creek in exchange for "having her freaking life back." When Holmes' husband Tom Cruise was asked about the trade, the actor and scientologist smiled and said, "Just like Xenu, who 75 million years ago brought billions of people to earth in a spacecraft, I will continue to bring happiness and joy to Katie's life as she strives to become an Operating Level Thetan."
7. In a class-action trade, all NASCAR fans trade away 1 year of their lives for a case of Budweiser. "It was a tough call," said group spokesman Chuck Mulletstache. "But what's an extra year of your life worth if you're living it without the King of Beers?"
8. In a unprecedented 5-person Hollywood Blockbuster Deal, Jessica Simpson trades Nick Lachey to Vanessa Minnillo who trades Derek Jeter to Jessica Biel who trades Justin Timberlake to Scarlett Johansson who trades Josh Hartnett to Penelope Cruz who trades John Mayer back to Jessica Simpson. I wish I had made this up.
9. Fans of the former HBO Show "The Sopranos" trade in the last 10 seconds of the series finale for a bag of chips. Industry insiders all agree that it was a great trade for the fans because, as one analyst put it, "a bag of chips is worth a whole lot more than staring at a blank screen on your television for ten seconds."
This was a fun piece to write. Maybe I need to work on some updated trades…